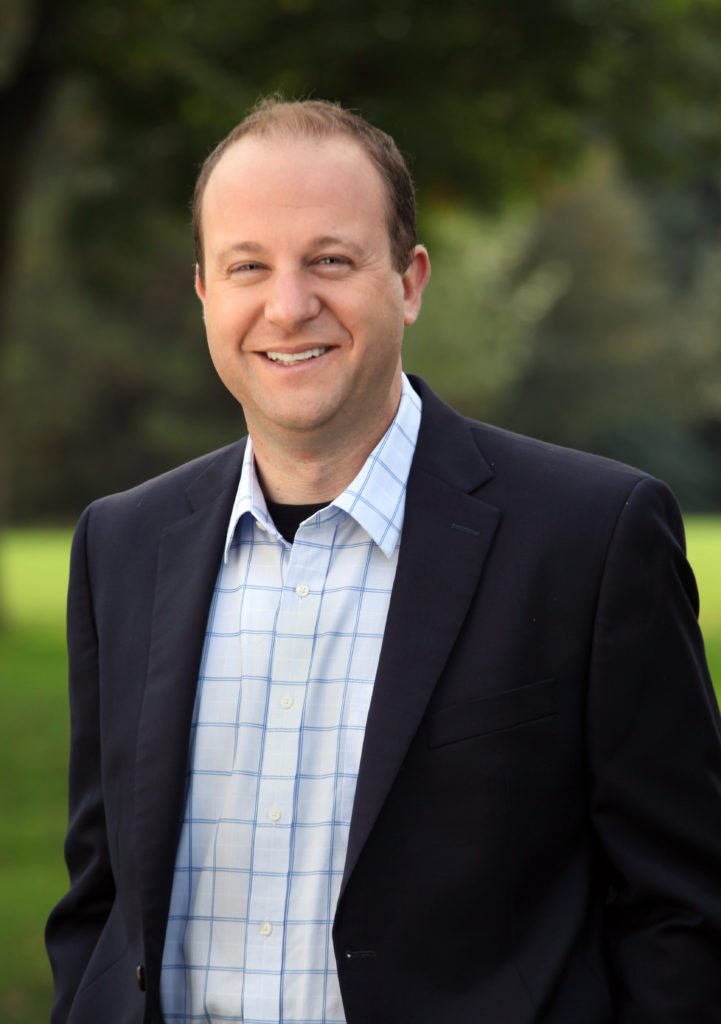 Jared Polis is an entrepreneur who built several successful businesses from the ground up. Then he took that experience and used it to build schools for homeless youth, new immigrants, and other vulnerable children. In 2000, he was elected statewide to the Colorado Board of Education, where he fought to raise pay for teachers and reduce class sizes for students. As the U.S. Representative for northern Colorado, Jared fought alongside President Obama to pass landmark health reform, rein in the excesses of Wall Street, improve our schools, and tackle climate change.
Now Jared is running for governor to turn bold ideas into real results for Colorado families, ideas like making Colorado completely energy independent and run on 100% renewable by 2040, bringing free, full day kindergarten and preschool to every community in our state, and building an inclusive economy that works for everyone, not just CEOs and special interests. For more information, please visit www.PolisforColorado.com
Treasurer for the State of Colorado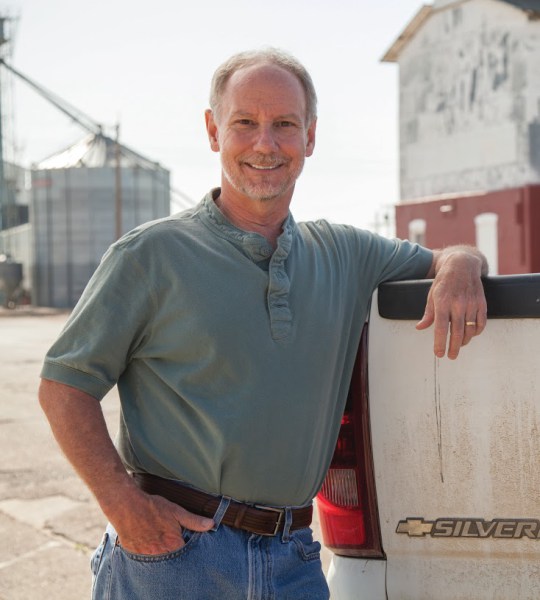 Rep. Dave Young has been a state representative since July 2011, representing east Greeley, Evans and Garden City.
On November 1st, Rep. Young announced his candidacy for State Treasurer.  The election for this office will be in November 2018.
Over the past three years, Rep. Young has served as chair of the House Appropriations Committee and as a member of the Joint Budget Committee.  Before that, he served as vice chair of the House Public Health and Human Services Committee, and as a member of the House Education Committee, the House Health, Insurance and Environment Committee, and the House Transportation Committee.  He served as co-chair of the 2013 Flood Disaster Study Committee and was a legislative member of the Community Living Advisory Group.
During his time in the Colorado legislature, he introduced and passed the Advanced Industries Accelerator Act.  He was also the prime sponsor of a bill to cut business personal property tax on over 30,000 small Colorado businesses.   In addition, he passed legislation for Medicaid payment reform.
This past 2017 session, he passed 15 bills including the Long Bill (the state's budget bill).   Many of his bills were focused on reforming Medicaid and long-term services and supports for seniors and people living with disabilities.
Other policy areas include:
Reforming school finance, student testing and assessment systems, and online education
Improving public safety in regards to drunk and impaired driving
Integrating behavioral and mental health systems with primary care to achieve better health outcomes
Improving budget accountability and the funding of essential services for Coloradans
Before his work as a legislator, Dave was a senior instructor for the Information and Learning Technologies program at the University of Colorado Denver.  Prior to that, he was an information architect for a large Web services company. Rep. Young started his career as a junior high math, science and technology teacher.  Dave has lived in Greeley for over 40 years and is a native Coloradan.
Rep. Young earned his MA in Information and Learning Technologies from UC Denver in 2000, and his BS in Mathematics from Colorado State University in 1975.
Dave is married to Dr. Mary Young, a school psychologist for Centennial BOCES.  Dave's sister, who is developmentally disabled, lives in Pueblo West.
Rep. Young is committed to public service and community involvement. In addition to being an Advocate for Life for the Donor Alliance, he worked as a trail maintenance volunteer for the Poudre River Trail. To learn more, visit www.RepDaveYoung.com and www.facebook.com/StateRepresentativeDaveYoung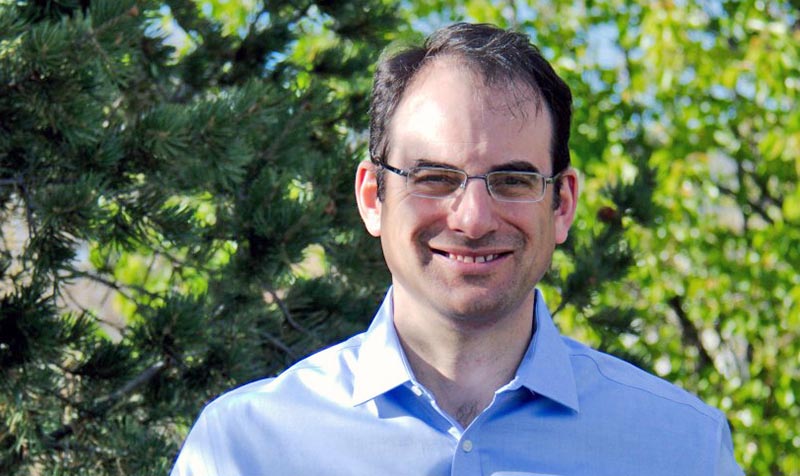 PHIL WEISER is the Hatfield Professor of Law and former Dean of the University of Colorado Law School. He is a beloved teacher and leader in Colorado's entrepreneurial community. Phil held senior leadership positions in the Obama administration, appointed to serve as a Deputy Assistant Attorney General in the U.S. Department of Justice and as Senior Advisor for Technology and Innovation at the White House's National Economic Council.
At CU Law, Phil founded the Silicon Flatirons Center for Law, Technology, and Entrepreneurship, litigated civil rights cases, co-chaired Governor Bill Ritter's Innovation Council, and served on President Obama's Transition Team, overseeing the Federal Trade Commission. Earlier in his career, Phil served in President Clinton's Department of Justice. After graduating law school, Phil worked in Denver for Judge Ebel on the Tenth Circuit Court of Appeals and held two clerkships at the United States Supreme Court, for Justices Byron White and Ruth Bader Ginsburg.
Phil lives in Denver with his wife Dr. Heidi Wald, and their two children.
Secretary of State for the State of Colorado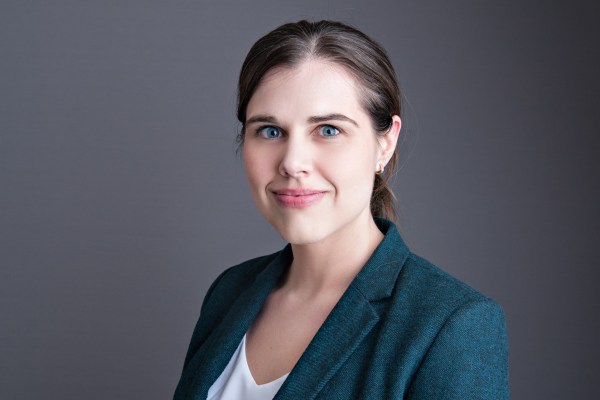 Jena Griswold is a lawyer and small business owner, who has spent her career fighting for justice and
fairness. Jena is running for Secretary of State to protect our right to vote, increase transparency in
government, bolster cyber-security in our elections, and ensure redistricting is done in a fair manner. She
is committed to standing up to Donald Trump's election commission, getting big money out of politics,
and advocating for voters in Colorado. Growing up in Estes Park as part of a working-class family, Jena realized that she wanted to help even the
playing field for Coloradans. That's why, after law school, Jena left her law firm to work to protect our
voting rights as part of President Barack Obama's 2012 campaign. During that election, she saw firsthand how the Secretary of State's policies affect the right to vote.
CU Board of Regents at Large
I'm an exceptionally qualified progressive Democrat running for CU Regent at Large. No matter if a student is a Boettcher Scholar, an underserved, or non-traditional student, I'll make sure every student attending CU believes their education has made a difference in their life and puts them on a pathway to success. As the first woman aquanaut to live and work in the Aquarius underwater research lab in an all-male team and devoting my life to diversifying the STEM fields; an eight-year local school board veteran serving a similar role as the Board of Regents; and a career scientist and educator at CU raising nearly $8M to serve teachers, and K-12 and post-secondary students across our state, I've got the on-the-ground experience to take on the challenges our flagship university faces. I believe in CU, in public education, and in the imperative of providing pathways for all students to achieve a high quality education. I promise to work for an excellent relevant education for all students that prepare them for the workforce, to provide all students an affordable, accessible pathway to success, and to work hard to secure funding for a strong CU system. LesleyforCU.org – Common name, Uncommon Leadership!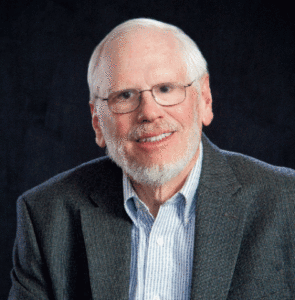 Click edit button to change this text.RTD L — District L includes southern Adams County and Arvada. 
BobWilsonforRTD@gmail.com
www.BobWilsonforRTD.com
As you can read on my bio and community service website pages, I am very dedicated to helping to providing good transit service to all the residents of RTD L and the entire metro region.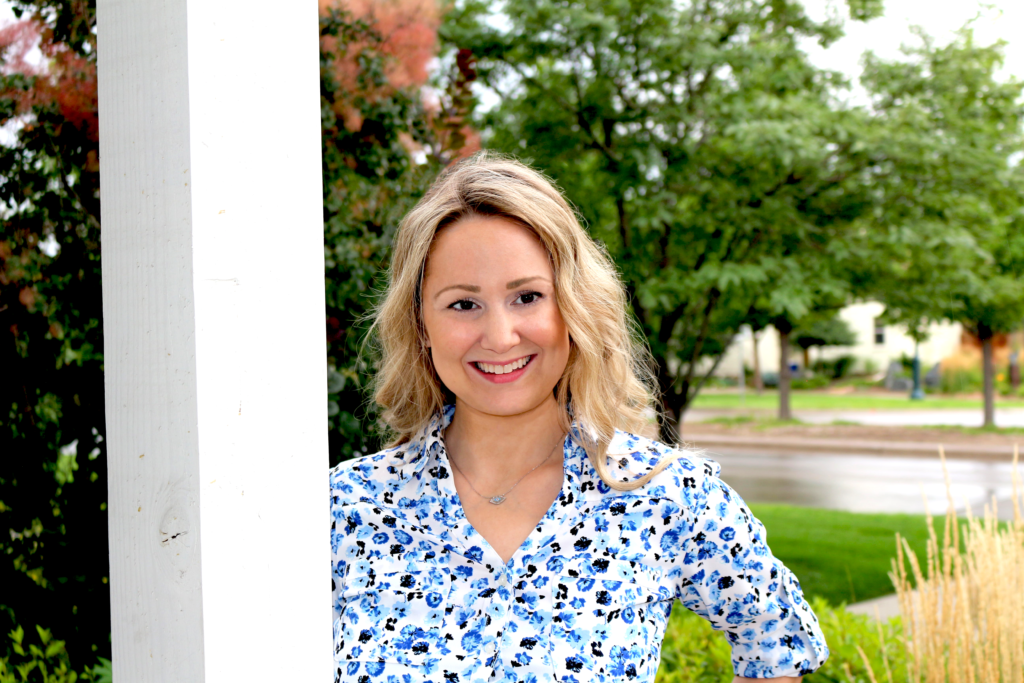 About JoyAnn Ruscha
JoyAnn Ruscha (joyannforrtd.com) is an Iowa native who was raised by a housecleaner and a roofer. A former high school dropout, she later became the first in her family to graduate. She obtained her B.A. in Political Science from the University of Northern Colorado in 2007 and her teaching endorsement from the University of Colorado Denver in 2010. 
JoyAnn taught at two schools in the district: Montbello High School in Denver and the Rebound School in Aurora, a program for expelled and dropout recovery students. Today, JoyAnn works as a communications and policy advisor for campaigns and non-profits that advance the rights of women, LGBTQ people, and working families. She lives in east Denver with her 13-year-old son, Judah, and their dog, Cooper. 
JoyAnn is running for the Regional Transportation District Board of Directors because she believes that a strong public transit system creates strong communities.  Her priorities include:
- Providing service in every neighborhood
- Restoring cut routes to working-class neighborhoods
- Improving services for people with disabilities
- Transitioning to electric buses and reducing carbon emissions
- Hiring Colorado labor and buying local materials
- Reducing fares - and let kids, seniors, and people with disabilities ride free
- Increasing accountability and transparency with the agency's $1.3b budget
- Improving working conditions for the RTD's frontline employees and advocating for their needs
Adams County Democratic leaders who are supporting JoyAnn include Adams County Commissioners Eva Henry and Chaz Tedesco, Westminster City Councilmembers Eva Henry and Emma Pinter, and House District 30 State Representative Dafna Michaelson Janet. 
JoyAnn is also endorsed by the Amalgamated Transit Union Local 1001, the bargaining unit of the Regional Transportation District's bus drivers, mechanics, janitorial staff, and treasury staff; SMART, the International Association of Sheet Metal, Air, Rail and Transportation Workers; and the United Steelworkers of America.
If elected, JoyAnn would be the youngest member to serve on the Board of Directors as well as its first out LGBTQ representative. To learn more, please visit JoyAnnForRTD.com.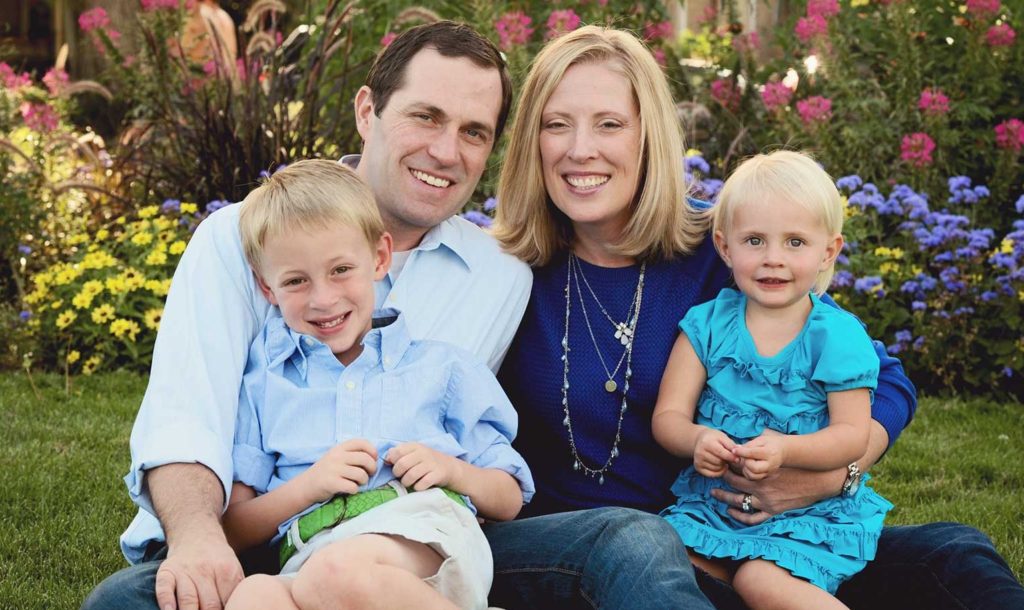 Jason Crow, a first-time candidate for public office, served three combat tours in Iraq and Afghanistan with both conventional and special operations units, receiving a Bronze Star. Since leaving the military, he has launched a successful legal career and has advised state and federal officials on national security, military, and veterans issues, including serving as the chair of the committee that brought the new VA Hospital to Aurora. Jason is married to Dr. Deserai Anderson Crow, a Professor at the University of Colorado Denver who specializes in local and state-level environmental policy. They have two young children who are fifth generation Coloradans.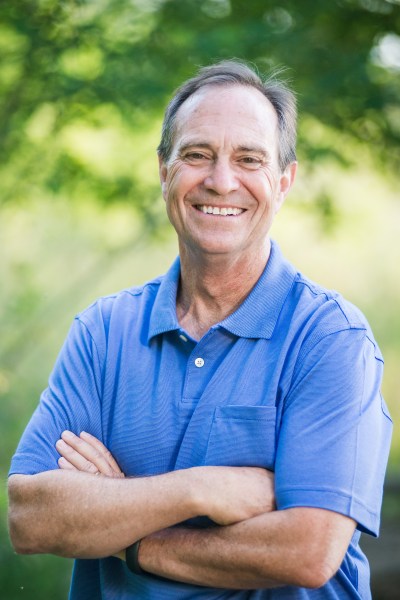 Ed is a lifelong resident of Jefferson County and can usually be found at the grocery store down the street, on the bike path, or the local coffee shop. As an active member of our community, Ed works to make sure he is accessible and listens to the people he represents.
A product of Colorado's public schools, Ed graduated from Jefferson High School in Edgewater and the University of Colorado in Boulder for both college and law school. He worked as a laborer on construction projects during the summers in college and law school, and then practiced business law with a local law firm for 25 years. In 1994, Ed was elected to the Colorado State Senate where his priority was to improve the quality of life for hardworking Coloradans.
In 2006, Ed was elected to represent the 7th Congressional District which includes Adams and Jefferson Counties. In Congress, Ed has worked hard to get things done for Colorado – like fighting to make sure good jobs remain at the National Renewable Energy Lab in Golden, protecting thousands of workers who are building the Orion Space Vehicle in Jefferson County, or ensuring the new VA Medical Center is finished in order to serve our Veterans, from Montana to New Mexico, and their families. Ed's ability to work across the aisle has earned him a spot as one of the most bipartisan members of Congress and of Colorado's congressional delegation, according to Georgetown University's Bipartisan Index.
Since taking office, Ed's top priority has been to make sure the folks in the 7th Congressional District have good jobs so everyone can afford to pay their mortgages, send their kids to college and have enough left over for retirement.
Ed currently lives in Arvada with his wife, Nancy, a retired public school teacher. Their blended family includes six grown children and three spouses: Alexis and her husband Matt, Abby and her husband Jonny, Zoe, David, Jane, Matt and his wife Clare. In 2016, Nancy and Ed welcomed their first grandchild, Finn.
Adams County Commissioners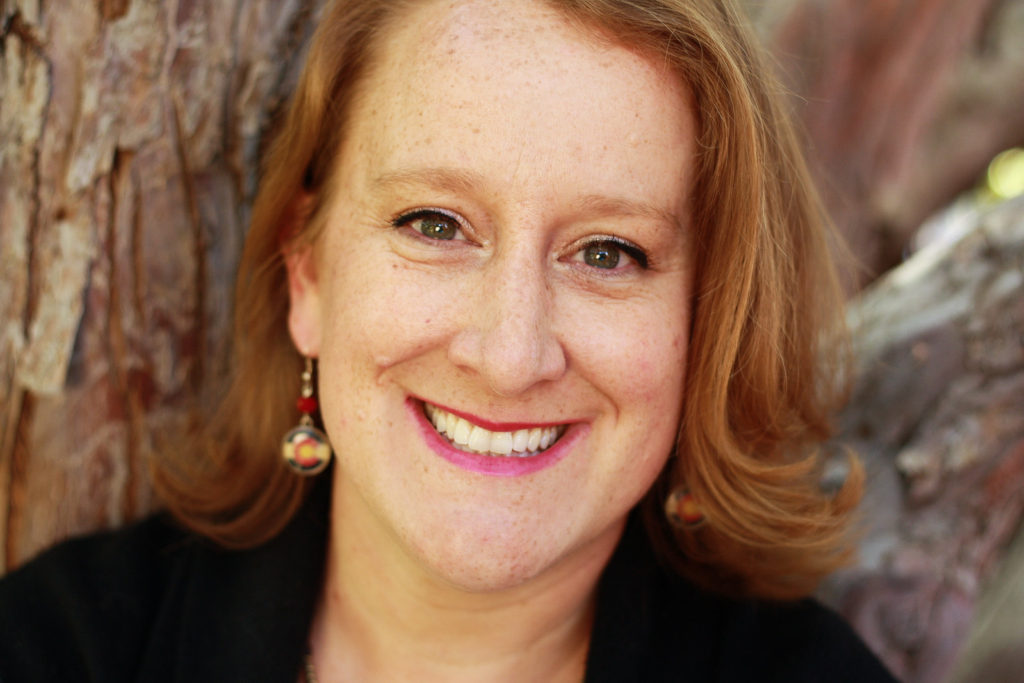 Emma is a qualified leader and Westminster City Council person who has
dedicated her life to public service whether as an attorney working in
legal aid clinics or serving on local boards and commissions. She is
the daughter of an immigrant and granddaughter of union steelworkers
whose leadership reflects working family roots.
She was first elected to Westminster City Council in 2013 with more
votes than anyone in the history of Westminster. Knowledgeable about
the issues facing our communities, she currently serves on the boards
of the Youth Initiative of Adams County, Adams County Economic
Development and the Mile High Connects Advisory Board.
Emma has always loved the Colorado way of life. During college Emma
would drive out to Colorado to work as a mountaineering guide. After
finishing law school, Emma and her husband made Colorado their home,
started a family and founded a business in Westminster.
Emma was selected as the "Woman of Metro North" in 2018 by the North
Metro Chamber, and also the Colorado Women's Chamber. Emma is running
for Adams County Commissioner because she believes we need more
opportunities for everyone who lives here to have a chance to succeed
and earn a good life.
Elected Endorsements
Congressman Ed Perlmutter, Commissioners: Eva Henry, Chaz Tedesco,
Mary Hodge and Steve Odorisio, Senator Dominick Moreno,
Representatives Faith Winter, Adrienne Benavidez, and Dafna Michaelson
Jenet, Aurora City Council members: Crystal Murillo, Nicole Johnston
and Allison Hiltz, Brighton City Councillor Matt Johnston, and Lynn
Baca, Commerce City City Councillors Crystal Elliott, and Steve
Douglas, Northglenn City Councillors Julie Mullica and Jenny Willford
Thornton City Councillor Josh Zygielbaum Westminster Mayor Herb
Atchison, Mayor Pro Tem Maria De Cambra, Westminster City Councillors
Shannon Bird, Katheryn Skulley and Anita Seitz Adams 12 School Board
Members Kathy Plomer and Laura Philpott Mitchell, Colorado State Board
of Education members Jane Goff and Rebecca McClellan
Institutional Endorsements
Adams County Fraternal Order of Police Lodge 1
Adams County Democratic Latino Initiative
Aurora Firefighters Local 1290
CWA CO/WY State(s) Council
Colorado AFL-CIO
Colorado BlueFlower Fund
Conservation Colorado
Colorado Latino Forum
Colorado Professional Fire Fighters
Denver Metro Association of Realtors
Home Builders Association of Metropolitan Denver
IBEW 68 and IBEW 111
PCCC Champion of Change
Pipefitters 208
SMART Local 9
UFCW Local 7
Vote Pro Choice
Westminster Firefighters Local 2889
Working Families Party of Colorado
Learn more:
www.emmapinter.com
Emma's cell: 720-239-2053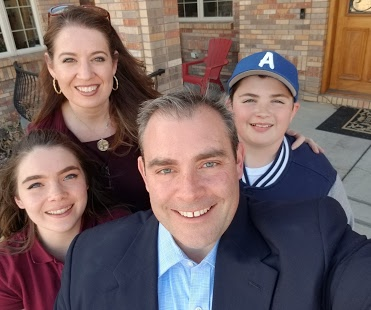 Steve O'Dorisio - District 4
My name is Steve O'Dorisio and I am proud to serve as your Adams County Commissioner. I am committed to public service through hard work and dedication to family and community. I love Adams County so much I even created a website call iLoveAdamsCounty.com! I understand the Colorado way of life. That is why I advocate for healthy and affordable living for all our residents, by promoting clean and safe neighborhoods, strong and vibrant small businesses, and open and inclusive government. Please feel free to check out my website at steveodorisio.com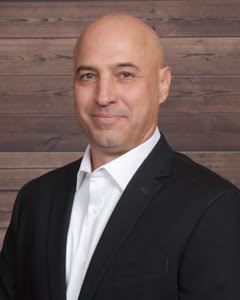 Ken has been working in the real estate appraisal field since 1999. He worked as a fee appraiser for over four years before hiring on with the Adams County Assessor's Office in October of 2004 as a residential appraiser performing Ad Valorem work. Ken was promoted in 2006 to the Multi-Family Appraiser position for Adams County. As the Multi-Family Appraiser he was tasked with appraising all multi-family properties that contained four units or more in Adams County. Ken worked multi-family properties and assisted the commercial department until the end of 2010 when he was promoted to the Commercial/Industrial Appraisal Supervisor position. He worked as the Commercial/Industrial Appraisal Supervisor until leaving Adams County in May of 2017. Ken joined the City and County of Broomfield as a Residential Appraiser in August of 2017 and continues to perform residential fee work as an independent contractor.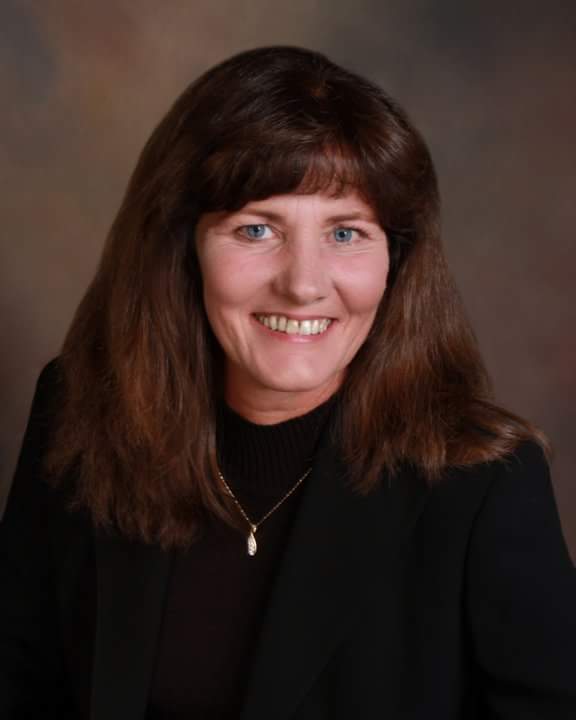 My most recent 20 years, I've been an attorney, and the sole owner of my "small business", The Culpepper Law Firm, PC.  But my firm is not what most people think of attorneys.  My firm has always been advocates for the "little guy", the average homeowner, the average tenant, the average business owner… with the exception of finance.  In finance, I have represented local/regional banks the business of which was getting people the financing they needed when the big banks wouldn't help.  I've focused on real estate, business, contracts, finance, state and local taxation, and regulatory law.  When I was in law school at D.U., I created the State and Local Taxation seminar, and revived and was elected the Vice-President of the Business Law Society.  I was also elected to the Student Senate as a Senator.
Before my career as an attorney, I worked for the people in a different way.  I worked for the Colorado Department of Revenue for 15 years, and for the last three years, I ran the "operations" of the Department, managing a $7.5 million budget, up to 100 employees, AND, reduced my YEARLY budget by over 10% in the first six months.  That's $750,000 per year savings to the taxpayers.  Despite the reduced budget, I dramatically increased services available to the taxpayer.
Most of my time at the Department was in tax enforcement.  While most read that as "a damned Revenuer" or "the tax man" or other disdainful references, I applied my skills in a holistic way – my theory, which was proven out time and again, was to give the business owner all the tools I could to HELP, not to destroy, the business, and the owner would come into compliance with the tax laws voluntarily.
I educated the business owner on tax administration, business management, banking and accounting, so that the business could voluntarily get back into compliance with the tax laws.  And, yes, from time to time, I did get in trouble for being "too helping" toward the taxpayer…  But several of those troubled businesses are now successful, well-known international businesses.
Speaking of educating – I've been a teacher as long as I can remember.  While I was in high school at Aurora Central High (GO TROJANS!), I taught English as a Second Language to students who were 13 years old to 22 years old.  Since then, I've taught law, business, finance, economics, and accounting at two year colleges and four year colleges/universities.  Applied education, both for my students AND for me, is my passion.  What I mean by "Applied education" is that I don't just teach the theories; I teach the application of the subject – the "why", and "how", and "when" of the subject matter.
My background makes me ultimately qualified for Adams County Treasurer, but the one attribute that makes me stand out is that I always approach a job, position, and challenge with the mindset of "yes, we can do this", and it's just a matter of gathering the right people and resources to make it happen.
I look forward to serving the Adams County citizens as their Treasurer!  And I appreciate your going out to vote to get me there.  Thank you!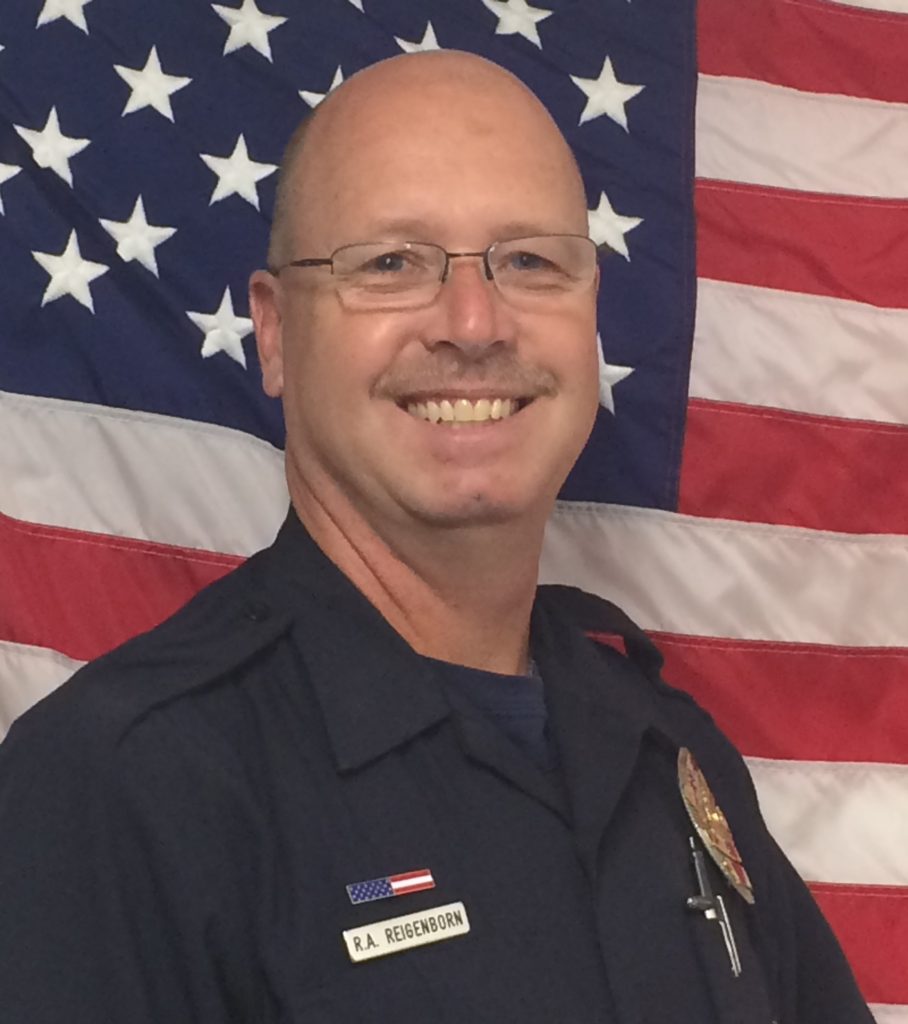 Has been dedicated to law enforcement in Adams County for over 28 years and he wants to make the Adams County Sheriff's Office the best law enforcement agency in our great state. By providing an inclusive community in which the citizens are involved with the Sheriff's Office keeping our neighborhoods safe and secure.
Rick is 54 years old, has three children and retired from the Adams County Sheriff's Office after more than 24 years of service. Rick began his law enforcement career by volunteering as a reserve police officer for the City of Brighton in 1987. In January of 1991, Rick started at the Adams County Sheriff's Office working in the jail then the patrol division where he worked as a patrol deputy. Rick was a Field Training Officer, a member of the Adams County SWAT tactical team for 9 years.
Rick worked two successful stints as an undercover narcotics detective for the North Metro Task Force until 2005 when he promoted to Sergeant and worked the jail, then North Metro Task Force as a Detective Sergeant. Rick was in charge of supervising detectives, monitoring and advising on their cases as they progressed. In 2009, Rick was assigned as a patrol sergeant where he oversaw an entire shift and was tasked with making decisions that affect the safety and well-being of the citizens of Adams County, as well as the deputies within the agency until his retirement in 2015. During his career with the Adams County Sheriff's Office Rick received the Medal of Valor, the highest award that can be obtained. Twice he received the Medal of Distinguished Service, the second highest award that can be obtained. His most cherished medal is for the service that he provided as a SWAT member that responded on April 21st , 1999 at the Columbine High School mass shooting. Rick is also a member of the Fraternal Order of Police; fostering a good working relationship between the Sheriff and the deputies, to ensure that the employees of the Sheriff's Office are treated fairly and given a voice within the workplace. Rick is currently the Second Vice-President for the Colorado State Fraternal Order of Police.
When elected as the Adams County Sheriff Rick will take an in-depth look at the current command staff assignments and determine if those assignments would be better severed as additional deputies assigned to serving our residents. Rick will reorganize current special assignments to provide a more positive impact on the community. Rick wants to explore partnering with school districts to find ways to add additional deputies to the schools so that our kids can have a safe learning environment. It has been proven that when the deputies are highly visible crime decreases in those areas. More deputies equal safer neighborhoods. We can only accomplish this by creating an appropriate ratio of commanders and deputies that are already hired, staying within the budget already set for the Sheriff's office. The current sheriff's staffing hierarchy is extremely top heavy, that is a waste of resources and tax payer's money.
Rick is dedicated to the safety and well-being of the citizens of Adams County and advocate for community involvement. Furthermore, he wants to make the Adams County Sheriff's Office a leading law enforcement agency by providing honorable service to all Adams County residents in the safest, most efficient way possible.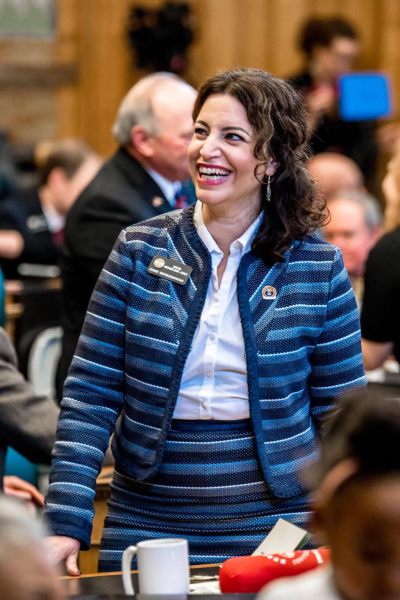 Dafna Michaelson Jenet represents House District 30, which stretches from northern Aurora to rural Adams County east of Denver International Airport and back into parts of Thornton and Commerce City, where she resides. During her first term, Rep. Michaelson Jenet is serving on the Finance and Public Health Care & Human Services Committees.
In the 2017 session Rep. Michaelson Jenet focused her efforts on improving life for Colorado's veterans, youth and Medicaid users. Bills of note that she sponsored included a bill to ensure that students could maintain access to their transcript and student records regardless of their financial status; a bill to crack down on Medicaid providers who try to force patients into paying bills they don't owe, and a bill to make it easier for veterans to get college credit for training received during military service. She also sponsored a bill giving children as young as 12 the right to consent to confidential talk therapy, which will help to prevent the tragedy of youth suicide.
Prior to her election to the Colorado legislature, Rep. Michaelson Jenet's career spanned two decades in leadership roles across the nonprofit sector. She served on the Adams County Youth Initiative community leader's board, the Commerce City Quality Community Foundation, the Carson J. Spencer Foundation for suicide prevention, and Playworks Colorado. She has also served as a mentor for City Year Denver, Goodwill, and Junior Achievement, where she taught in a juvenile detention facility.
She is a graduate of Leadership Commerce City, a program of the Adams 14 Foundation, and an alumna of Leadership Denver. She also completed a Civil Rights Leadership Fellowship with the Anti Defamation League.
In 2009 she traveled to all 50 states, one state each week for 52 weeks, in search of ordinary people doing extraordinary things to solve problems in their communities. She chronicled her experiences in "It Takes a Little Crazy to Make a Difference," published by Motivational Press. The book won the social change category of the International Book Awards and earned her a place on Conversation Magazine's "25 Women Changing the World" list, a mention in CNN's Intriguing Person column, and a feature on CBS Sunday Morning.
Her second book: "Peanut's Legacy, a story of joy, heartbreak, and healing" was released by Motivational Press in December 2017 and quickly reached #1 New Release in it's category on Amazon. The book covers the pain of miscarriage and the challenges our society faces in caring for a family experiencing loss.
Rep. Michaelson Jenet and her husband, Michael Jenet, co-founded and operate the Journey Institute, which works with schools, businesses, organizations and individuals to train in community problem solving and next-level team building. They also host TEDxCrestmoorPark event annually to promote the TED concept of "ideas worth spreading."
She has an MBA from the University of Denver's Daniels College of Business and a bachelor's degree from Yeshiva University's Stern College for Women.
She and her husband have three children: Eytan and Gavriella Michaelson and Ryan Jenet, an active-duty U.S. Marine.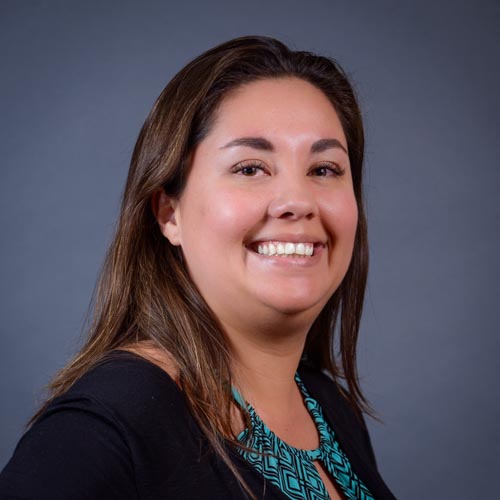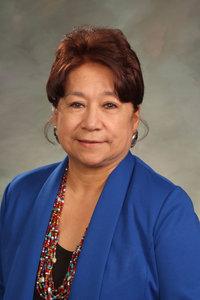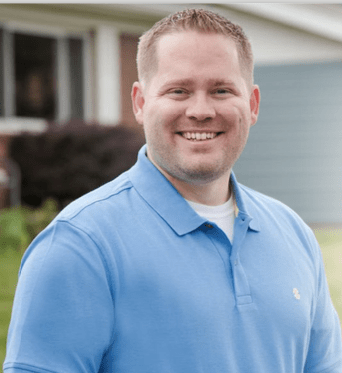 My name is Kyle Mullica, and I'm so excited and honored for the opportunity to be your next State Representative for Colorado House District 34.
I have served on the Northglenn City Council for the last 4 years and I am ready to take the next step in representing the hard working people of Northglenn, Thornton and Federal Heights.
Born and raised in Thornton my story is one of hard work, success and the result of a community that rallied around me.  I was the only child to a single mother who worked two jobs to make ends meet. Having faced poverty, homelessness and food insecurity I was determined to break the cycle of poverty for me and my family.
As a Daniels scholar I graduated from the University of Denver in 2008 with a degree in Real Estate/Finance. Knowing I wanted to serve others, I entered the nonprofit industry to help families suffering from homelessness. While working with vulnerable populations I discovered my passion for medicine and helping people in their most difficult times.  This led me to pursue my nursing degree.  I am fortunate to have found my passion in the emergency department collaborating with my medical team to save patient lives.
I married my high school sweetheart and we bought our first home in Northglenn where we are raising our two amazing children Gabriella and Logan.  I knew I needed to actively participate in my community to make it an exceptional place for them and all of our residents.
In my time on the Northglenn City Council, I served my neighbors to help them create the kind of community they wanted. I have worked tirelessly to improve the quality of life in Northglenn; initiating legislation to keep our families safe and working hard to keep our leaders accountable. I stood strong on issues of fiscal responsibility and championed efforts to support working class families.
I'm passionate about serving others and working towards building a better future for us all.  I am committed now more than ever to ensure every member of my community is able to achieve their American dream.  To accomplish this we need a representative that will fight for our working families, our children's education and fair wages.  I will be that representative and I hope to earn your support.
Contact Information:
303.847.225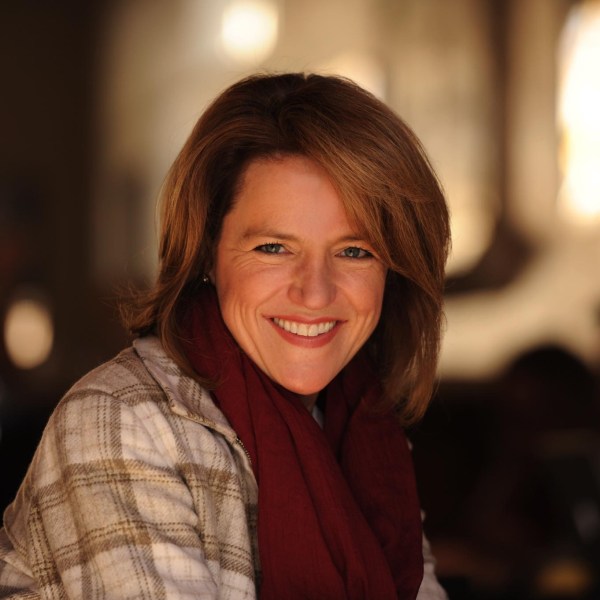 I'm your neighbor, Shannon Bird and I am running to be your next Colorado State House Representative because I am deeply committed to the long-term success of our State and local community. As your State House Representative, I will skillfully address Colorado's challenges so that our State will be strong for the long term. Some of these key challenges include increasing economic opportunity for all, providing our public schools with fair and equitable funding, making certain that we can all afford a place to live, protecting our environment and appropriately investing in Colorado's infrastructure.
During my time serving on Westminster's City Council, I have worked to create an internship program within our City government for area high school and college students. I have built partnerships between Westminster businesses and our public school districts to create additional apprenticeship opportunities. I have actively supported the development of housing that more people in our City are able to afford and have worked hard to attract diverse businesses to Westminster that pay our citizens a good wage.
Through my years of legal and business experience, I have worked on large scale real estate development and public and commercial finance projects. I know how these projects are paid for and how they are negotiated. I worked on the project to complete all of the development and construction financing for the E-470 Highway Authority. I worked to finance the construction of city power plants. I was the chief drafter of the entire operating and revenue sharing agreement between a nationally recognized zoo and the company that ran all of its restaurants, concessions and other retail outlets.
I care about the quality of education for all of our kids and know the transformative effect a good education can have upon the life of a child. I also care about whether our kids' parents, their grandparents and neighbors have good jobs, a safe, affordable place to call home and a beautiful state to live in, and whether we all have an opportunity to create a bright future for ourselves.
I have already been working hard on these issues and will use all of my experience to make even greater change for Colorado as your next State House Representative.
I hope you will contact me to let me know what you think is important in our State. I care about what you think and want to know what is on your mind.
I look forward to meeting you and earning your vote!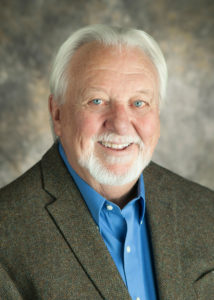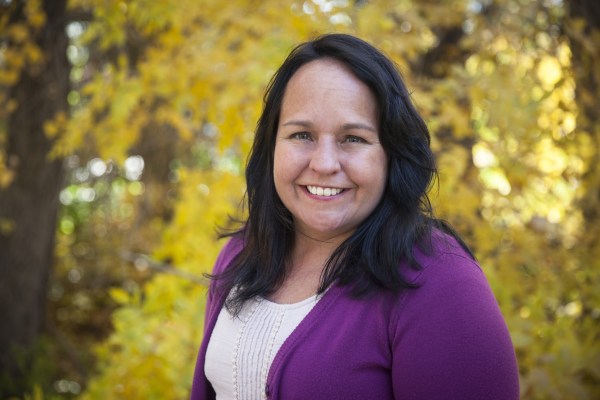 Faith Winter was elected to the Colorado legislature after seven years on the Westminster City Council, where she was a leader on renewable energy, championed small business support and services for survivors of domestic violence. Winter represents House District 35, and serves as the Chair of Transportation and Energy and Vice Chair of Business Affairs and Labor. During the 2015 legislative session, Winter sponsored a key component of the Colorado Ready to Work jobs package — a bill that allows high schools to provide coursework that will count toward graduation and toward apprenticeship programs in high-demand professions. In 2016 Winter passed the Pregnant workers fairness act and continues to champion paid leave policies. In 2017 Winter passed an energy efficiency standard.  Winter is past chairwoman of the Adams County Housing Authority and also serves on the advisory board for A Precious Child and the board of the Butterfly Pavilion. Winter is the founding executive director of Emerge Colorado, and current training director for VoteRunLead, which work to engage women in the political process. Winter loves organizing because she believes the best way to create change is by building power through people.
Contact Information:
Repwinter@gmail.com
@FaithKWinter
Facebook: Representative Faith Winter
303-594-5594
www.faithwinter.com